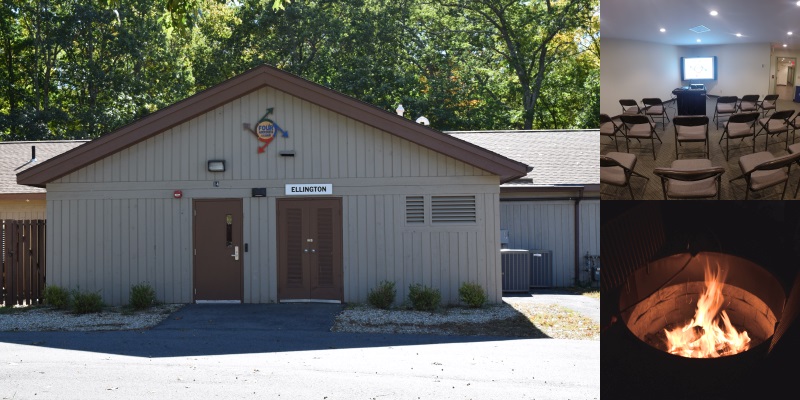 The Four Arrows Cottage is a space at the Depot Campus that can be used for educational workshops, retreats, and training. The space is not to be utilized for general meetings or events with no learning component.
The Cottage has 4 small breakout rooms and 1 large main programming space. There is a kitchen that has general tabletop appliances that can be utilized by groups and a fridge for those looking to store items during the use of the facility.
Any group who uses the facility will have access to flip chart paper, markers, projector and laptop, portable whiteboard, and in room whiteboards. A Four Arrows staff member will be available at all times in order to properly set up the space and assist with your groups needs while utilizing the facility.
There is also the option of asking for one of our Four Arrow Facilitators to lead exercises for your group to assist with any group goals you intend to complete while at The Cottage.
If you are interested in using The Cottage please contact us to discuss how we may be able to meet your needs.