Ellington Cottage Floor Plans and Layouts
The cottage facility is a space that is reserved for groups desiring to build strong teams and improve group communication. It is made available or participants to get off campus and focus on a team building experience. Typical groups use the space to host retreat days, trainings, and hands on workshops. The cottage is not to be used for general social programming and meeting space.
4 Smaller breakout spaces
1 Large breakout room
Ample on-site storage with our cubbies and closet
Kitchen with a large refrigerator, microwave, and coffee pot
Available easels, flip chart paper, and markers
Laptop and projector
Limited Wi-Fi that accommodates up to 15 devices
COVID-19 protocols have limited the capacity in our spaces to help maintain safe levels of physical distancing.
Breakout Rooms Layout Options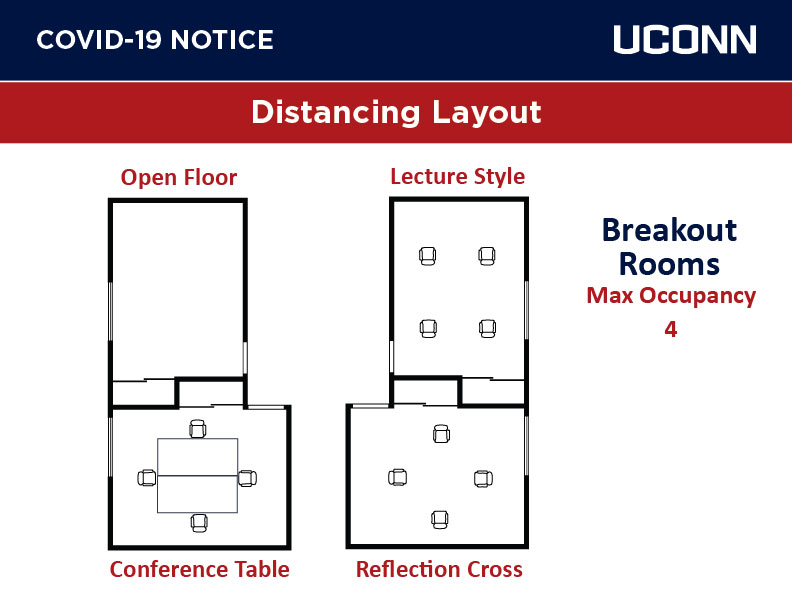 Solidarity – Open Floor Plan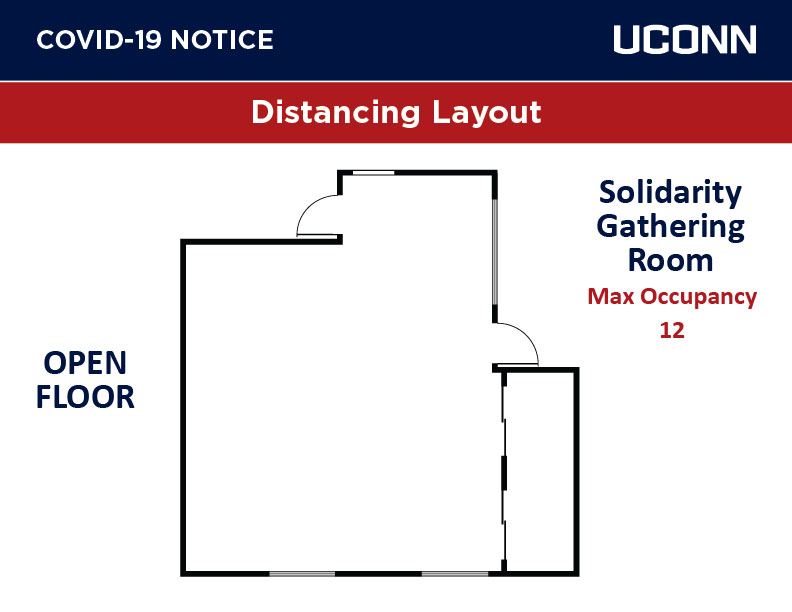 Solidarity – Lecture Style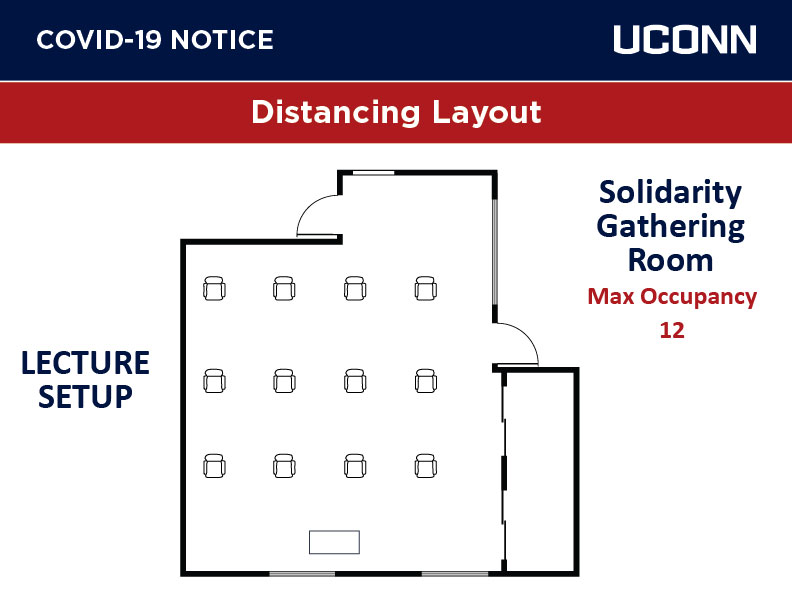 Solidarity – Working Groups